For many years, the online demo of Logic.ly ran on Adobe Flash Player. When this demo was first introduced, Flash was the best solution for putting something as complex as Logic.ly up on the web. However, times change, and the web is much more capable today than it was back in 2008 when the first code for Logic.ly was written. A plug-in like Flash is no longer necessary. In fact, the Flash plug-in is now being retired by Adobe. At some point, it became obvious that it was time to re-build the Logic.ly demo using a new, modern technology.
Most people who end up buying Logic.ly try it out for the first time with the free online demo. Re-building the project took over nine months — a massive undertaking for a small business to say the least. However, it was an important investment in Logic.ly's future — one that should keep new updates coming for many more years.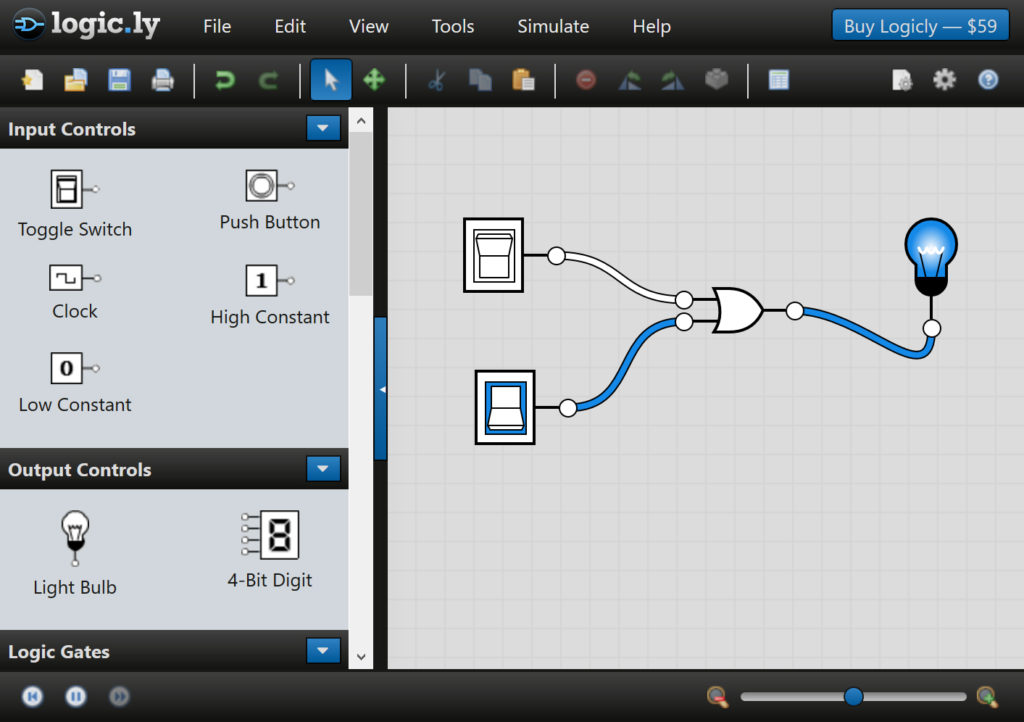 For those who are interested in this sort of thing, the new online demo of Logic.ly was built with TypeScript, React, and Redux. It's a popular, well-supported stack of technology that should be a solid long-term choice going forward.
If you've been wondering why Logic.ly hasn't received any major new features in a while, getting the new online demo up and running is the reason. In 2018, sales dropped lower then the previous year for the first time ever. It was obvious that the old Flash demo was no longer convincing anyone to buy, so it needed to be replaced. Already, after the demo has been up for a few months, 2019 sales have bounced back. Anyone can try out Logic.ly without installing something on their computer — and it seems that they can't help but fall in love with this fun, little tool.
Thank you, everyone, for supporting a small business that loves the craft of building simple and enjoyable software. If you haven't already, try Logic.ly for free right now.